The National Community Reinvestment Coalition (NCRC) has hired Dedrick Asante-Muhammad as Chief of Equity and Inclusion.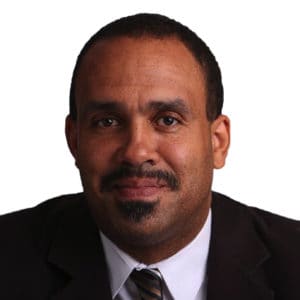 Asante-Muhammad, based in Washington, D.C., will lead NCRC programs and teams that monitor and challenge discrimination in lending, housing and business. He most recently served as a Senior Fellow of the Racial Wealth Divide Initiative at Prosperity Now. He has also worked as the Senior Director of Economic Programs for the National Association for the Advancement of Colored People (NAACP) and as a board member for the Tracing Center on Histories and Legacies of Slavery, which promotes greater awareness of the full extent of the nation's complicity in slavery and the transatlantic slave trade. He was author of "The Racial Wealth Divide Holds Back Black Earners at All Levels" and co-author of the report "Report: The Road to Zero Wealth."
"We are excited to have Dedrick join our team," said Jesse Van Tol, CEO of NCRC. "He brings a wealth of knowledge and experience that will help NCRC make an even greater impact in 2019 and beyond."
"I am excited to mix my analysis of racial wealth inequality with the expertise of NCRC on fair lending, fair housing, business development and community economic empowerment as a whole," Asante-Muhammad said.